Premier Framing Services in Las Vegas
Welcome to Danube Construction, Las Vegas's leading construction company specializing in framing. With years of experience and unparalleled expertise, we provide the backbone for the city's most iconic structures..
Get a Quote For Your Project
Why Choose Danube Construction for Framing?
Local Expertise: Born and bred in Las Vegas, we understand the city's architectural nuances and requirements.
Quality First: We use only the best materials, ensuring the longevity and durability of your structure.
Safety Commitment: Our team prioritizes safety, ensuring a hazard-free worksite and a sturdy finished product.
Fully Licensed and Insured
Schedule a free consultation
Our team will come to your home or job site to provide you with a free consultation and estimate.
Choose your materials
We offer a wide variety of framing options to choose from, including traditional wood framing and steel framing.
Let us do the work
Our team of experienced framers will take care of the entire project from start to finish.
Get the Structural Support You Need for Your Project in Las Vegas with Danube Construction
Danube Construction offers premier framing services in Las Vegas. We use only the highest quality materials and our team of experts are dedicated to providing the best possible service. We offer a wide variety of framing options to suit your needs, and our experienced team can help you choose the perfect frame for your project.
Residential Framing
Tailored for homes and apartments, our residential framing service ensures a sturdy foundation for your living space. Using top-grade materials, we create frames that seamlessly integrate with your architectural design, ensuring both beauty and durability.
Commercial Framing
Designed for businesses and commercial spaces, this service focuses on creating robust structures that can handle the demands of commercial use. From office buildings to retail spaces, our framing provides the backbone for successful enterprises.
Custom Timber Framing
For those seeking a touch of elegance and rustic charm, our custom timber framing service offers handcrafted beams and joints. Perfect for luxury homes, resorts, or any structure aiming for a distinctive look.
Load-Bearing Wall Framing
Essential for multi-story buildings, this service ensures that walls can adequately support the weight from the roof and upper floors. Our expert team ensures that load-bearing walls are constructed with precision, guaranteeing safety and stability.
Building a Bright Future With Danube Construction's Electrical Services
Trust Danube Construction for all your electrical needs – licensed and experienced to bring power to your home renovation or new construction project with confidence.
Platform Framing
The go-to choice for most residential projects in Las Vegas.
Each floor is meticulously framed, ensuring stability and precision.
Post and Beam Framing
Perfect for designs that require large window spaces or open floor plans.
Our beams provide a blend of aesthetics and strength.
Balloon Framing
An option for those looking for a unique architectural touch.
We ensure safety and durability, even with this less common method.
Wood
Sourced sustainably, our wood options include premium softwoods perfect for Las Vegas's climate.
Steel
For projects demanding added strength and resilience, our recycled steel is the top choice.
Concrete
Ideal for projects that require superior insulation and durability.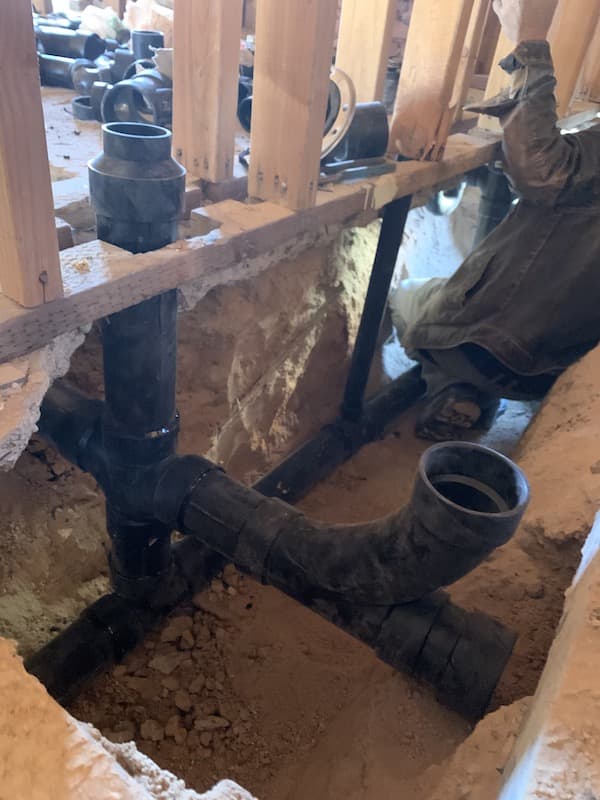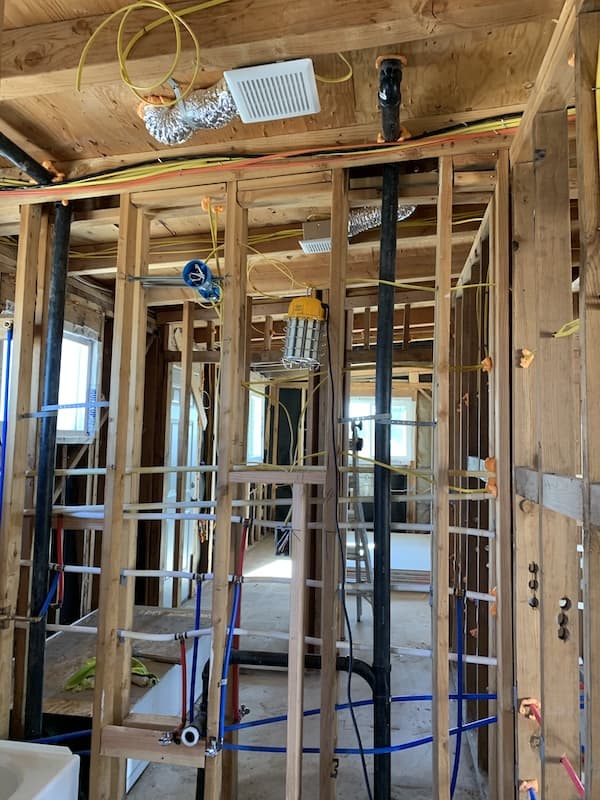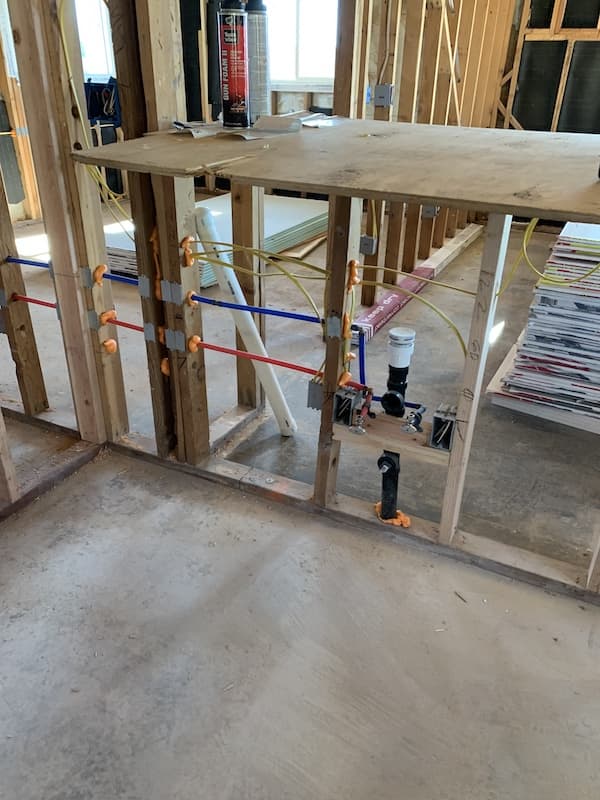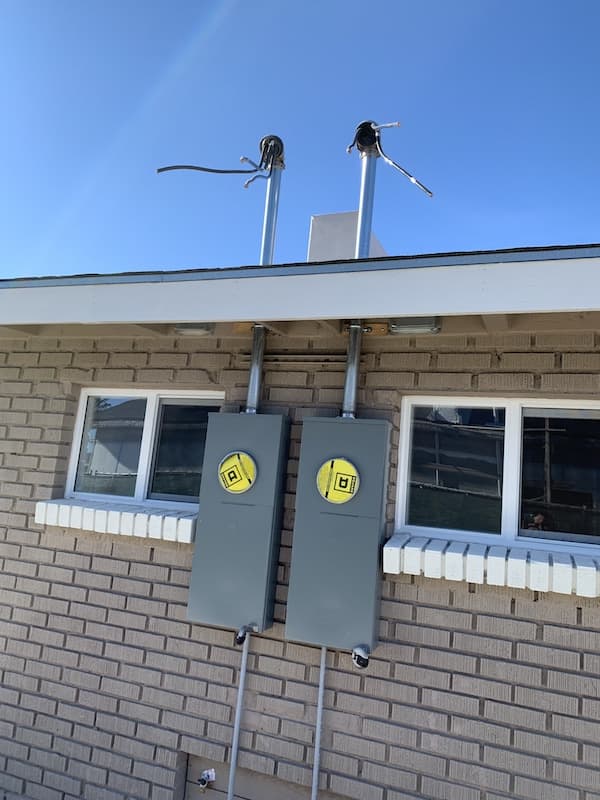 FAQ
Frequently Asked Questions
How long does a typical framing project take with Danube Construction?
Depending on the project's size and complexity, most of our framing projects are completed within a set timeline, ensuring you can move forward without delays.
Do you offer warranties on your framing services?
Absolutely! We stand by our work, offering comprehensive warranties that give you peace of mind.
Why is framing so crucial for my construction project?
Framing is the skeleton of your structure. A well-framed building ensures stability, durability, and a seamless integration of design and function.
.
What types of framing services do you offer for home renovation and new homes?
At Danube Construction, we specialize in providing premier framing services for home renovation and new homes. From single-story to multi-level construction projects, our team of experienced professionals can handle all types of framing including wood framing, steel studs, drywall installation and finish carpentry. We also provide additional services such as stairs installation, roofing, windows installation and more. With Danube's quality workmanship and attention to detail, you can trust that your project is in good hands.
Can you provide examples or references of previous framing projects you have completed in Las Vegas?
Absolutely! We have been providing premier framing services in the Las Vegas area for over 10 years. Our portfolio of projects is vast and our clients have provided excellent feedback. Feel free to take a look at our gallery to get an idea of what we can do for you.
How experienced is your team in handling various types of construction materials, such as wood or metal framing?
Danube Construction's team is highly experienced when it comes to various types of construction materials, such as wood or metal framing. We have been in the business for over 10 years and have handled a number of projects involving these materials. Our team is always up-to-date with the latest technologies and our practices are in line with the most recent industry standards. We believe that proper selection and installation of framing materials can significantly impact your overall project result, so we take extra care to ensure that all construction materials are handled correctly.
What sets Danube Construction apart from other framing companies in Las Vegas?
Danube Construction has been providing premier framing services in Las Vegas for over 10 years. We specialize in both commercial and residential framing, and we have the experience to ensure that your project is done correctly, on time, and on budget. Additionally, we are continuously learning new techniques to improve our processes and make sure that your project is up to current code standards set by state authorities. With us, you can rest assured that your project will be taken care of with the utmost professionalism.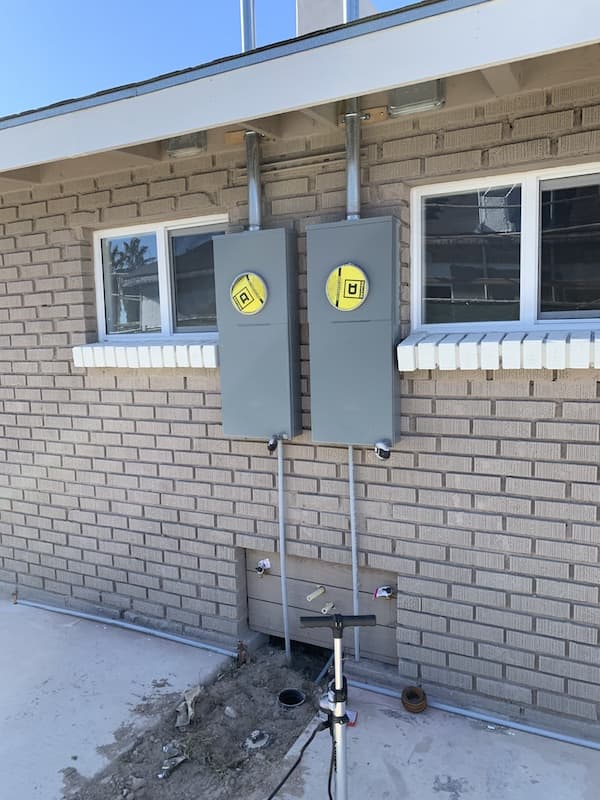 About Danube Construction
Get Your Framing Works Done Right with Danube Construction
Danube Construction is a family owned and operated business specializing in wood framing construction services. We have been proudly serving the Las Vegas area for over 20 years.We are committed to providing our customers with the highest quality workmanship and service possible. We specialize in all aspects of wood framing, from small residential projects to large commercial developments. Whether you're building a new home or renovating an existing one, we can help you make your vision a reality.If you're looking for a team of experienced professionals to handle your next project, look no further than Danube Construction. Contact us today to get started!